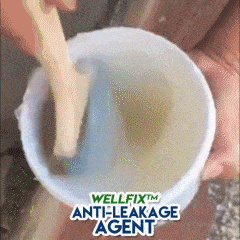 Looking for a solution to your leakage problem? Our WellFix™️ Waterproof Anti-Leakage Agent is a rubberized paste that effectively seals, and repairs broken surfaces. It is a water-based sealant that is paintable and can be used to waterproof a large variety of surfaces.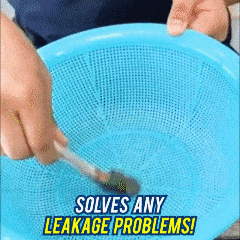 It provides a tough but flexible layer of protection to the applied surface. It is leak proof and can be applied on wet surfaces with high bonding strength. It is transparent and has non-yellowing substance.
FEATURES
PROVIDES A WATERTIGHT SEAL


The perfect product for a leaking basement wall or building foundation, it works by creating a watertight seal to keep moisture away.
LONG-LASTING PROTECTION
Guarantees long-term and permanent preservation when it is applied. Save money and time in a quick DIY fix.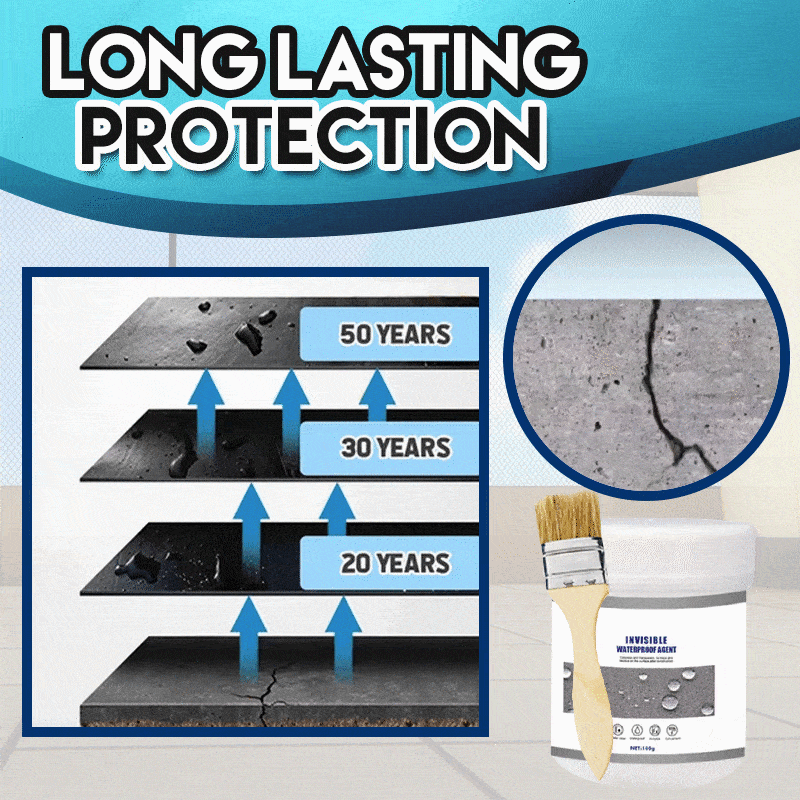 TRANSPARENT PROTECTION
Our agent is transparent, which allows for waterproof protection while having no aesthetic change.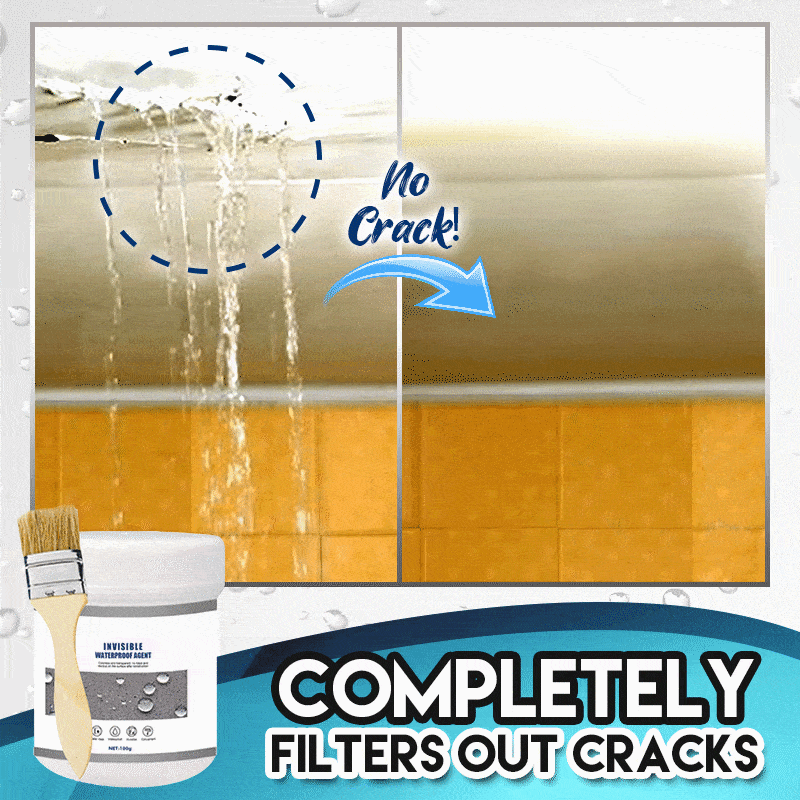 SAFE & NON-TOXIC
Formulated with odorless and non-toxic substances. Will not damage surfaces, and will not cause pollution.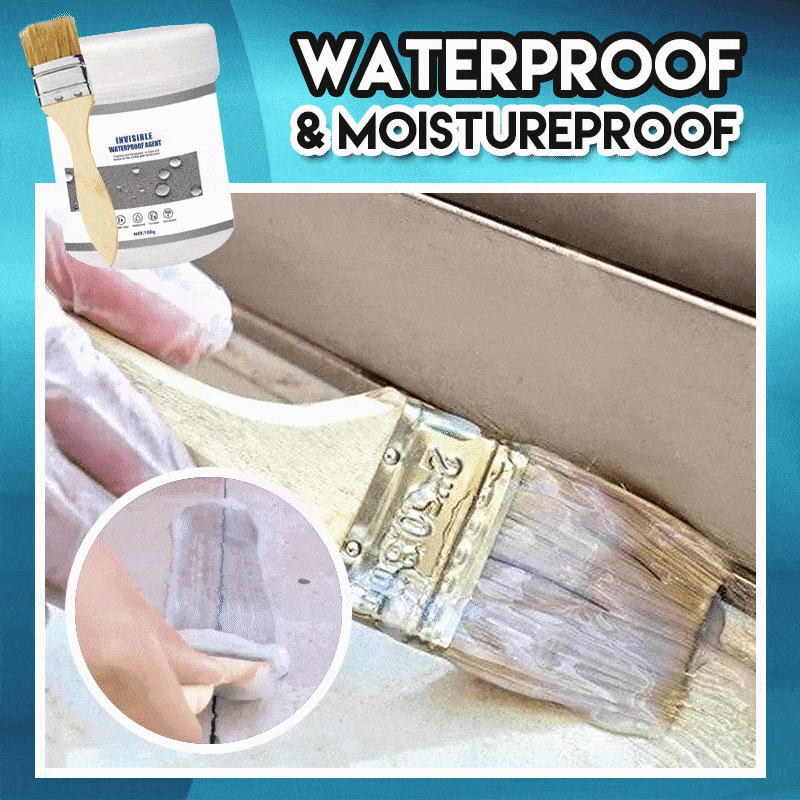 ENDLESS POSSIBILITIES
This nature-friendly product allows for an endless possibilities of usage. Use for roofs, gutters, planter boxes, ponds, sheds, mobile homes, metal, wood, concrete and more.
SPECIFICATION
30g

Size: 38.9 x 42.2mm

Weight: 51.3g

100g

Size: 55.7 x 60.2mm

Weight: 130.3g

300g

Size: 75 x 85mm

Weight: 351g

Brush

Size: 160 x 23 x 9mm

Weight: 13g
From the beginning, we have made excellent customer service our top priority. Our customer service team is always ready to answer any questions you have under the guidance of experts, from choosing humorous gifts to gifts with profound meaning. We can't wait to work with you.
Tailai (Hong Kong) E-Commerce Co., Limited
RM4, 16/F, HO KING COMM CTR,
2-16 FAYUEN ST, MONGKOK
KOWLOON
HONG KONG
Telephone Number:+852-68248216
You can mail us at tailaihk@163.com
CUSTOMER SERVICE HOURS: Mon-Sat / 9 – 21h EST