4-inch heels Pointed Toe Ankle Wrap
THE MAGIC SHOES!!
Love because you have a great pair of shoes, why not?!
This is a worthwhile choice for an important date or you want to really stand out at a special event.
A pair of 4-inch shoes with full of beauty, elegance, and sparkle will help their owner look confident and energetic, attractive in every step.
With a design that wraps around the ankle, it will help your legs become slim and create attention in the opposite person.
Super soft material will help protect your feet even on dance nights that require a lot of movement.
We have sizes from 4.5 to 9 equivalent to 4 colors for you to choose from:
White: elegant, gentle
Yellow: luxury, nobility
Gray: pride, sophistication
Black: outstanding power, strong and luxurious
Refund mode if the product is defective, you can rest assured when shopping here.
Currently, only 50 pairs are left. Hurry up to order because this is a super hot product, limited quantity.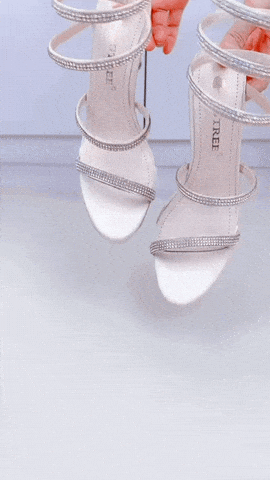 Subscribe to our email list for discounts and special offers!
From the beginning, we have made excellent customer service our top priority. Our customer service team is always ready to answer any questions you have under the guidance of experts, from choosing humorous gifts to gifts with profound meaning. We can't wait to work with you.

You can mail us at [email protected]

CUSTOMER SERVICE HOURS: Mon-Sat / 9 – 21h EST